Our Services

Business Development- Lead Generation- Digital Marketing- Consulting and Coaching

Digital Marketing and Lead Generating Specialist
Most Businesses cannot survive without new leads and clients. Digital Marketing (aka Online Marketing) is changing and adapting at a record pace and Companies need to keep up. It's not about throwing ad's at people and hope they look at the ad and immediate show up at your door. It is all about providing value to a potential customer and building relationship with them. So how do you do that? Larry can help you navigate through social media, video and email marketing to establish a plan specific to your growth goals.
Over the last 20+ years, Larry has started and operated 4 businesses and has extensive experience with building lead lists and converting leads to revenue. One of his Companies had over 30 thousand optin subscribers to their newsletter list! He understands what works, not only obtain a new client, but also to retain that customer for future ongoing revenue. Ask Larry about 'sales funnels' to see how these can work for your Company.

Other Services:
Business Development
Press Release  and Direct Mail Strategies
Consulting and Business Coaching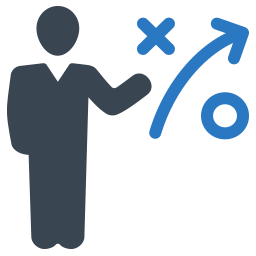 Having started and operated four businesses in past 2 decades, I can help you implement processes and growth strategies to help your Company or Organization get beyond a 'plateau' stage to a new level. We will discuss client relationship building, market analysis, and Joint Venture Opportunities.
Let me know how I can step in and help.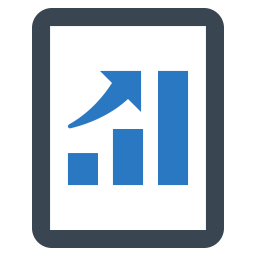 Digital Marketing, also known as online marketing, can consist of campaigns like email marketing, social media marketing, video marketing and even building a 'brand' online. It is a crucial that your business have a consistent digital marketing presence online to gain new clients and customers as well as build relationships with existing clients. I can help you build a program suited to your brand.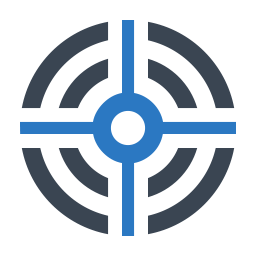 Having a steady, reliable stream of new leads coming into a Company or Business is not only necessary but crucial. To some, this seems like a dream or far fetched goal, but to me it is a easily attainable reality. Leads bring new 'eyes' to your product and service and with a proper implemented strategy, turn into customers and revenue. Learn from someone who generated a reliable 30 to 40 leads a day!
Consulting and Coaching
I started Business Consulting and Coaching over 10 years ago without realizing it. I was running our successful Export Prefab Housing Company and a good business friend sat down in my office and asked if I would help him with marketing ideas for his Timber Frame Company. Of course I said yes and what was a regular weekly strategy session turned into my friend insisting he pay for my time moving forward. I had always been free with my time and advice but he taught me that day to put a value on my expertise and experience.
Today and I am still privileged and honoured to be sharing my business experience and wisdom with others. I have expanded to include my version of the G.R.O.W. Coaching method as I believe we should always be learning and adapting to market changes. You're leadership growth and stability really comes from how you lead yourself. Where you are as a person will really tell me what kind of a leader you are and will be. Business is hard work and requires allot of sacrifice…no one understands that more than I do. You need a great mentor to help balance 'life' with responsibilities. I can help you with that.
Businesses can usually use a 'outside looking in' perspective sometimes. In my experience, I have found that Business Owners and Management put blinders on sometimes and are oblivious to changes in their market and with their competition. Is it worth the cost of a few hours of practical analysis to gain a new market and/or get ideas on how to increase revenue?
I am guessing you are saying yes so I will be awaiting your call.
Digital Marketing Specialist
So what is Digital Marketing anyway and why should I care? The phrase 'digital marketing' is really a blanket statement for internet or online marketing. This can include email marketing, social media marketing and even video marketing like YouTube. You should care because if you are not using any or all of these strategies with your business, you are losing clients and revenue to a competitor.
Even as short as a year ago, picture sharing site, Instagram was just a place to post nice photos. Today, it is a being utilized by major corporations to profile their brands and increase viewership to their websites. Companies and businesses today require a professional digital profile online and experienced help to navigate and keep up with the changes. I can help.
Please take the time to learn more about my 20+ years of experience and review the services page for what I specialize in. I look forward to connecting with you in the near future.
Am I a Fit For Your Business?